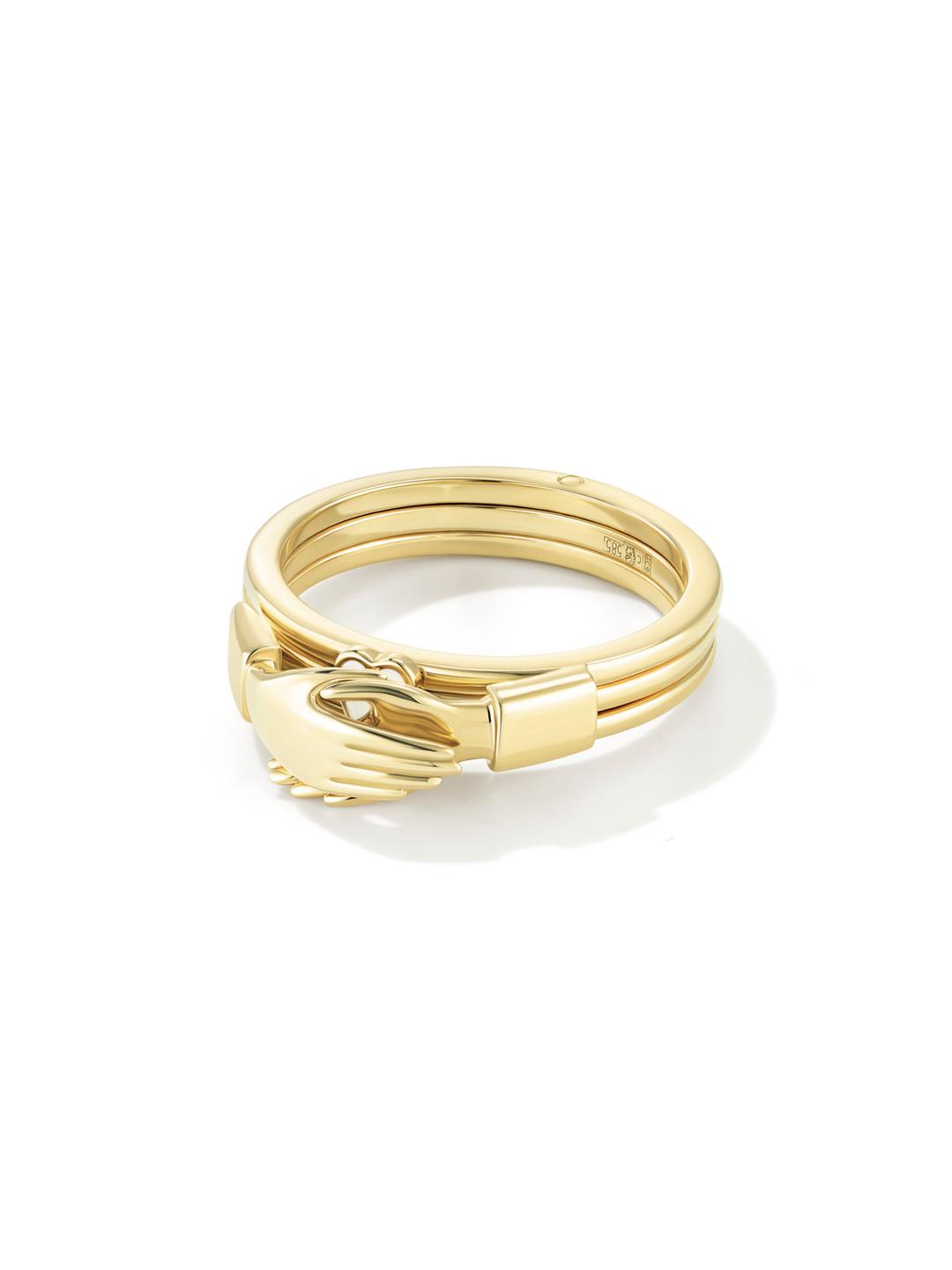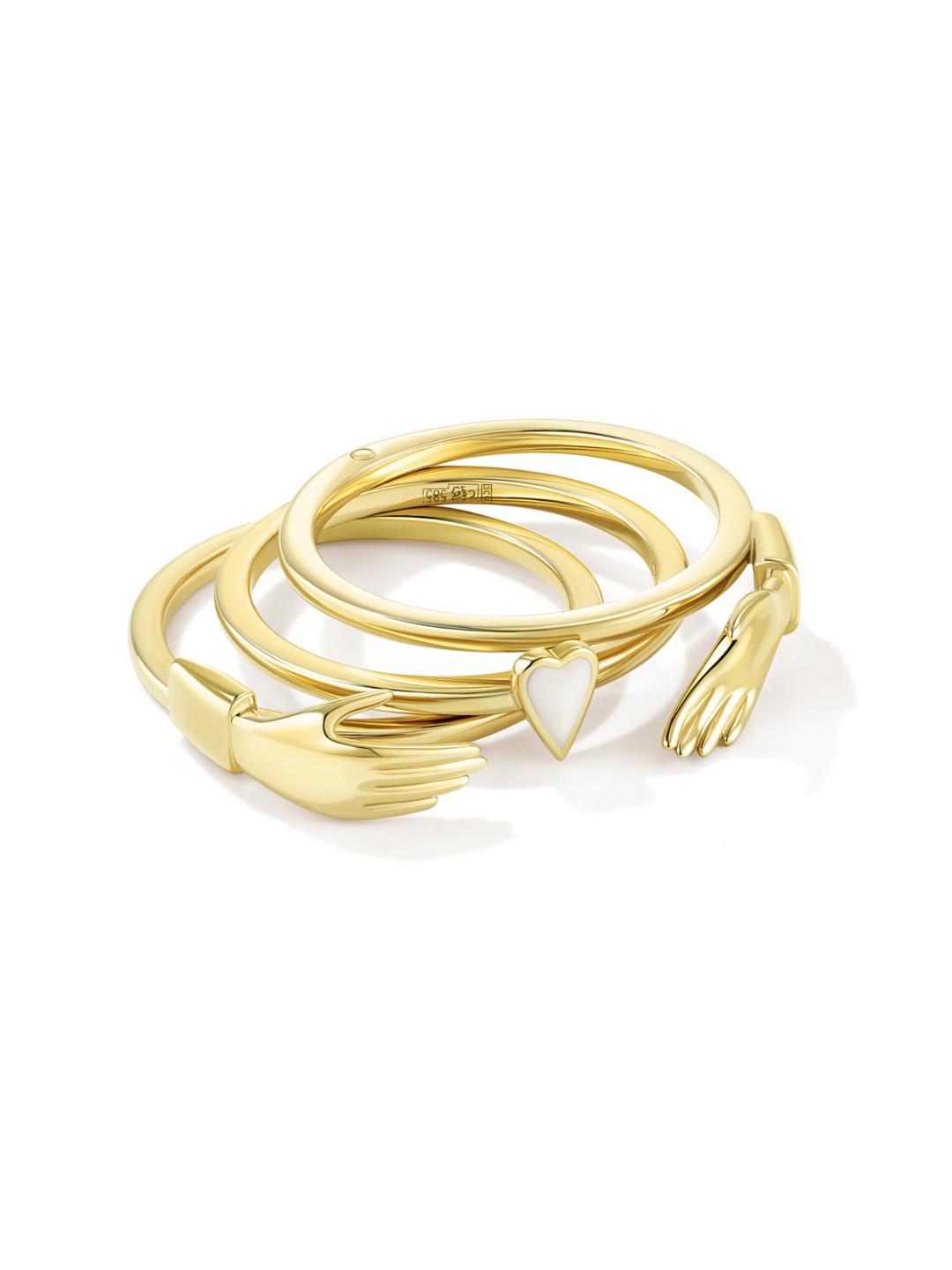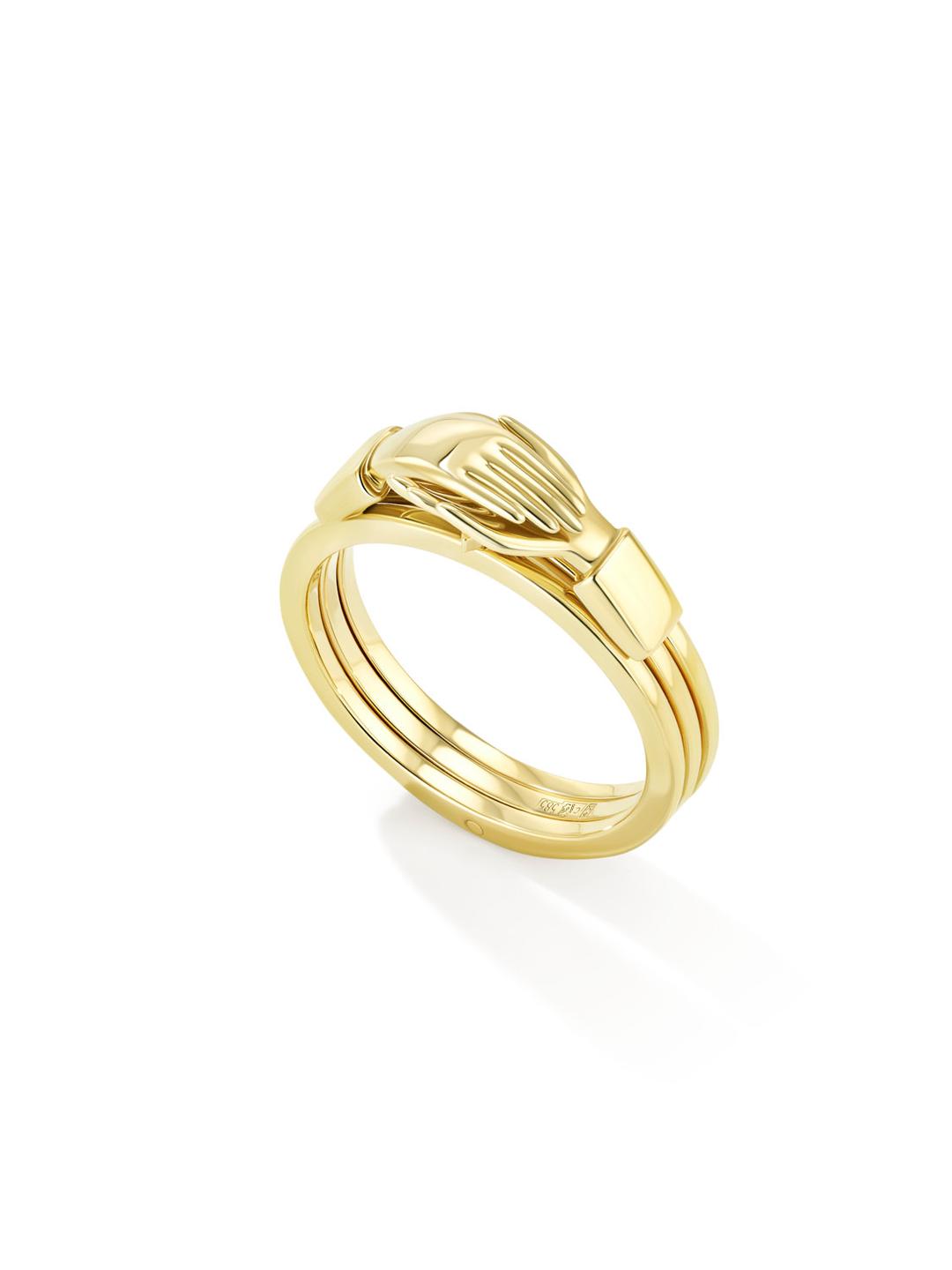 Hand In Hand Ring In Yellow Gold
865 €
Material
14K Yellow Gold, Enamel
Notify me when it's back in stock
Item out of stock
Subscribe to catch it! We'll send you an email as soon as this item is back in stock.
Description
Triple puzzle ring. If you take it off your finger and open it, you can see a hidden gold heart with white enamel. All three rings are interlocked with each other. This is a remake of the 15th century "gimmel" folding puzzle rings. And the hand enclosed in the other hand is an eternal story of devotion and faith, which touches even us, the hardened pragmatists.
The width of the ring when assembled: 4 mm.
Heart: height 5 mm, width 3 mm.