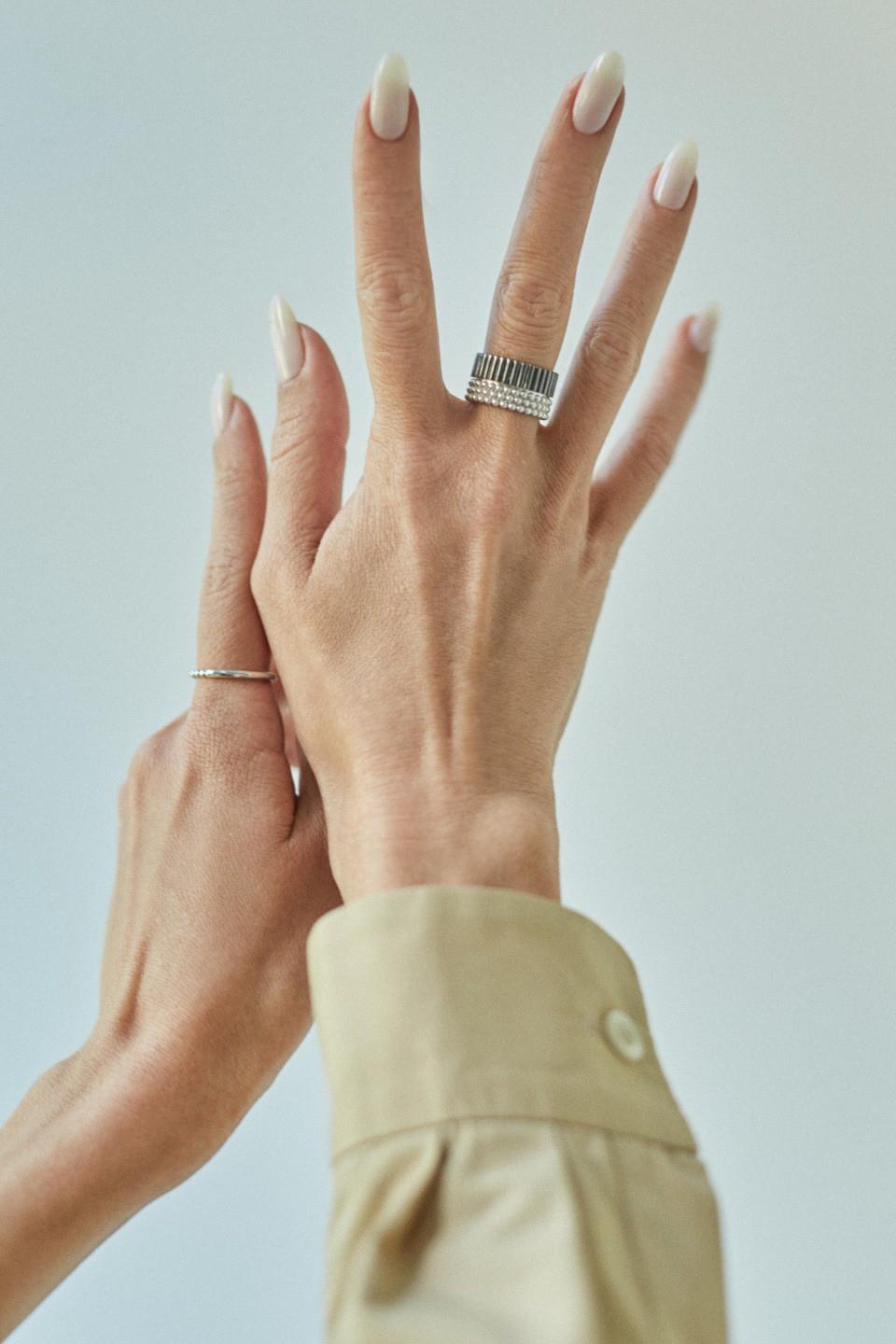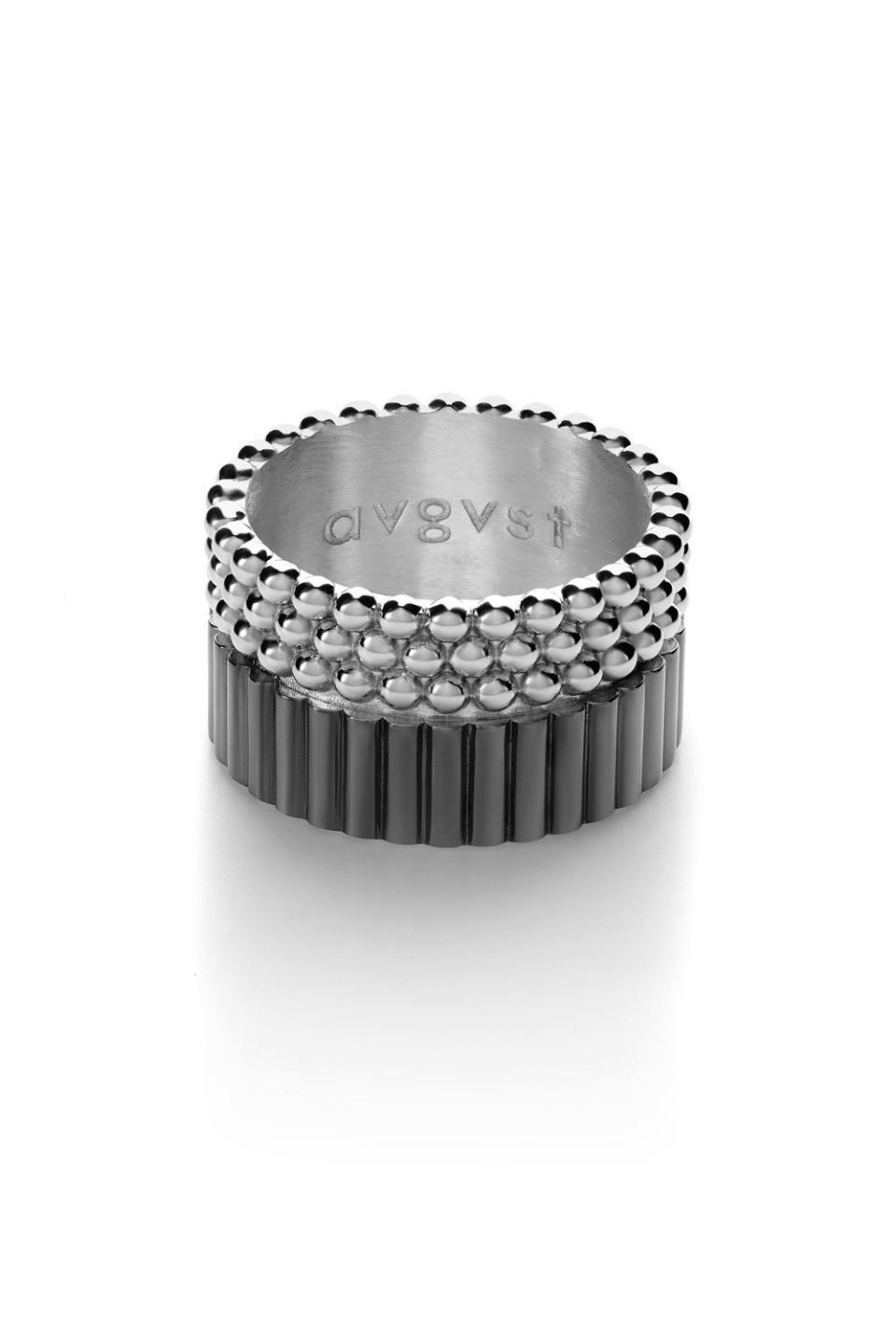 Black & Silver Bugle And Seed Beads Ring
175 €
Material
Sterling Silver 925 - White Rhodium
Notify me when it's back in stock
Item out of stock
Subscribe to catch it! We'll send you an email as soon as this item is back in stock.
Description
Ring made of silver bugle and seed beads. Seed beads plated with white rhodium, bugle beads plated with black rhodium.
Tip: while being worn, the ring will be gradually losing its black plating from the outer parts, which will make its look more dimensional.
12 mm wide